Marketing Specialist Mayne Pharma- Full time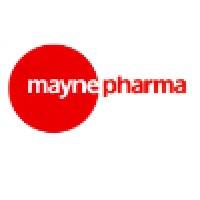 Marketing Specialist
Company Name
Mayne Pharma 
 

Company Location

Greenville, North Carolina
Posted DatePosted 2 weeks ago  Number of views201 views
Job description
Position Overview
This position will promote brand awareness as well as manage content development and design through the planning and management of marketing initiatives.
Key Responsibility Areas
Responsibilities include, but are not limited to:
Brand Ambassador:  Serve as an integral part of the development and execution of marketing plans to reach targets by facilitating brand awareness
Graphic Design:  Utilize creativity and skills to enhance the attractiveness of marketing collateral as well as to improve user experience, create brand consistency and generate specific results
Public Relations:  Play an integral role in public/media relations, corporate communications and content creation for the company
Specific Responsibilities
Responsibilities include, but are not limited to:
Develop and create designs for internal and external company use by determining the most appropriate method and forum(s) to communicate the message
Produce a variety of complex printed and digital documents, including web graphics
Serve as a facilitator for brand management by proactively sharing ideas and suggestions
Develop and maintain marketing collateral (including, but not limited to, sell sheets, overview presentations, press releases, newsletters, mass emails) and executive initiatives to reach the target audience through appropriate channels
Stay abreast of current technology to gain creativity and efficiency in processes as well as to recommend new tools and resources that can be used in the organization
Drive content development for internal and external channels (e.g. social media, corporate website, public relations, corporate communications, etc.)
Work with technical experts on the creation and submission of content pieces such as trade show posters, trade publications, or journal articles.
Manage design needs such as presentations, signage and trade show collateral as needed
Create templates for marketing purposes to be more efficient and consistent in postings for social media platforms, media, email and other channels
Qualifications
Bachelor's degree in business, marketing, communications, art or graphic design
At least 3 years of experience in a creative services environment, delivering high quality creative design services
Proficient with current marketing and design software and CRM (e.g. Adobe Creative Suite and Salesforce.com)
Experience related to the development of content for websites and social media platforms
Preferred Qualifications
Experience promoting services
Experience in a technical setting, such as chemicals, testing, equipment or pharmaceuticals
Key Competencies/Requirements
Accountability:  Assume responsibility for successfully accomplishing work objectives and delivering business results; setting high standards of performance for self and others
Agility:  Respond positively to change, embracing and using new practices or values to accomplish goals and solve problems
Creativity:  Explore and advance opportunities to develop novel solutions and approaches to the improvement of processes and services
Empowerment:  Find opportunities to improve and extend their contribution to the organization and their teammates
Integrity:  Demonstrate the highest commitment to integrity and showing respect for and value all individuals for their diverse backgrounds, experiences, styles, approaches and ideas
Passion:  Evidence passion for the organization, our people, and the difference we make daily in improving the lives and health of people
Attention to Detail:  Ensure information is complete and accurate; follow up with others to ensure that agreements and commitments have been fulfilled
Task Management:  Strong organizational skills, ability to define, delineate roles and responsibilities effectively; plan well, flexible and able to facilitate change, optimize quality and productivity as projects progress
Time Management:  Establish a systematic course of action for self or others to ensure accomplishment of a specific objective; set priorities, goals, and timetables to achieve maximum productivity
General Statement
Mayne Pharma is an equal opportunity employer. All qualified applicants will receive consideration for employment without regard to race, color, religion, sex, sexual orientation, gender identity, national origin, disability or veteran status.
Seniority Level
Mid-Senior level
Industry
Employment Type
Full-time
Job Functions